Deprecated: Function get_magic_quotes_gpc() is deprecated in /customers/c/f/b/pronkprofessionalorganizer.nl/httpd.www/wp-includes/formatting.php on line 4381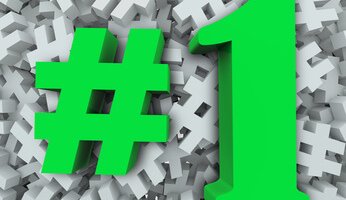 Notice: Trying to access array offset on value of type null in /customers/c/f/b/pronkprofessionalorganizer.nl/httpd.www/wp-content/plugins/js_composer/include/autoload/vc-shortcode-autoloader.php on line 64 Notice: Trying to access array offset on value of type null in /customers/c/f/b/pronkprofessionalorganizer.nl/httpd.www/wp-content/plugins/js_composer/include/autoload/vc-shortcode-autoloader.php on line 64
Notice: Trying to access array offset on value of type null in /customers/c/f/b/pronkprofessionalorganizer.nl/httpd.www/wp-content/plugins/js_composer/include/autoload/vc-shortcode-autoloader.php on line 64
Dat hield me een tijdje bezig omdat het vaag is om te zeggen: "Ik ben Professional Organizer".  En dan ga ik helemaal uitleggen wat dat dan is. En dan uiteindelijk toch nog moeten zeggen: "Nee ik ben geen opruimcoach".
"Ik ben ondernemer" had ik nog niet uitgeprobeerd. Ga ik ook niet doen, nu ik dit artikel heb gelezen. Dan gaat het ineens over hard werken, weinig geld verdienen en crisis. En helemaal niet meer over de geweldige producten die ik aanbied. En het is zeker niet een manier om leuke nieuwe contacten op te doen, laat staan nieuwe klanten.
En je pitch opdreunen is het ook niet echt. Het klinkt ook als een pitch en het voelt als opscheppen. Want daarin vertel je natuurlijk hoe goed je bent en welke toegevoegde waarde je hebt.
Met deze zin in het artikel ben ik aan de gang gegaan:
"Vertel liever met welke klanten je het allerliefste werkt, wat hun grootste probleem is en wat de winst en vooruitgang is die jij je klant bezorgt. Zeg het in woorden die mensen raken."
Dàt zou wel een kunnen werken. Dit is het geworden:
Ik werk het allerliefste met klanten die door de stapels op hun bureau niet meer weten waar ze moeten beginnen, die zich schuldig voelen over allerlei klusjes die ze nog niet gedaan hebben, mensen die bang zijn voor de BTW aangifte of mensen die heel ingenieuze uitstel strategieën hebben bedacht. Mensen die hier heel graag iets aan willen doen, maar er geen tijd voor hebben om er iets aan te doen! Omdat ik het zo jammer vind dat deze mensen niet lekker aan het werk kunnen, zoveel tijd verspillen en niet kunnen genieten van hun echte werk ben ik Professional Organizer geworden. Ik ben goed in processen, ik zie wat er gebeurt en ik weet of het effectief is of niet.  Ik heb het talent om te zien welke werkmethoden het best bij iemand past. Dat is maatwerk. En mijn klanten leren de nieuwe methode snel aan omdat het precies bij ze past. Zodat ze leren om lekker te werken en een hoop tijd besparen. En het meteen ook de rest van hun leven kunnen toepassen. 
Shameless of nog niet shameless genoeg? Zou je hier graag naar luisteren op een feestje?
Ik ben benieuwd naar je reactie.
Judith Pronk
Pronk Professional Organizer
http://www.pronkprofessionalorganizer.nl/
info@pronkprofessionalorganizer.nl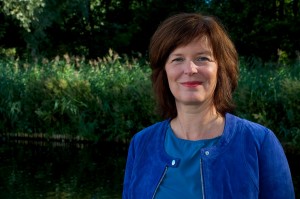 Deprecated: Function get_magic_quotes_gpc() is deprecated in /customers/c/f/b/pronkprofessionalorganizer.nl/httpd.www/wp-includes/formatting.php on line 4381 Deprecated: Function get_magic_quotes_gpc() is deprecated in /customers/c/f/b/pronkprofessionalorganizer.nl/httpd.www/wp-includes/formatting.php on line 4381 Deprecated: Function get_magic_quotes_gpc() is deprecated in /customers/c/f/b/pronkprofessionalorganizer.nl/httpd.www/wp-includes/formatting.php on line 4381 Notice: compact(): Undefined variable: limits in /customers/c/f/b/pronkprofessionalorganizer.nl/httpd.www/wp-includes/class-wp-comment-query.php on line 853 Notice: compact(): Undefined variable: groupby in /customers/c/f/b/pronkprofessionalorganizer.nl/httpd.www/wp-includes/class-wp-comment-query.php on line 853 Deprecated: Function get_magic_quotes_gpc() is deprecated in /customers/c/f/b/pronkprofessionalorganizer.nl/httpd.www/wp-includes/formatting.php on line 2442