Deprecated: Function get_magic_quotes_gpc() is deprecated in /customers/c/f/b/pronkprofessionalorganizer.nl/httpd.www/wp-includes/formatting.php on line 4381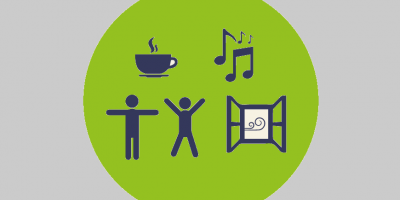 Notice: Trying to access array offset on value of type null in /customers/c/f/b/pronkprofessionalorganizer.nl/httpd.www/wp-content/plugins/js_composer/include/autoload/vc-shortcode-autoloader.php on line 64 Notice: Trying to access array offset on value of type null in /customers/c/f/b/pronkprofessionalorganizer.nl/httpd.www/wp-content/plugins/js_composer/include/autoload/vc-shortcode-autoloader.php on line 64
Notice: Trying to access array offset on value of type null in /customers/c/f/b/pronkprofessionalorganizer.nl/httpd.www/wp-content/plugins/js_composer/include/autoload/vc-shortcode-autoloader.php on line 64
Werken in een flow is de fijnste en meest productieve manier van werken. En ik raak denk ik niet snel uitgeschreven en uitgedacht over werken in een flow. Het lukt me de laatste tijd steeds vaker en toen viel me iets op. Ik durf dan eigenlijk niet meer te stoppen. Omdat ik bang bent dat het dan ineens weg is en niet meer terug komt. Ik heb eens rondgevraagd en daar hebben meer mensen last van.  Je durft geen koffie te halen, of thee te zetten. Zelfs eten stel je uit. Herken je dat? En aan het eind van de dag ben je helemaal gaar, en heb je hoofdpijn. Je wordt moe, chagrijnig en krijgt spier- of hoofdpijn. Je hebt dan wel veel gedaan misschien, maar toch niet op een fijne manier.
---
Probeer het toch: een korte pauze tussendoor. En dan het soort pauze die je flow niet in gevaar brengt. Ik zet er een paar voor je op een rijtje.
---
Drinken Water drinken is goed voor je concentratievermogen. De reactiesnelheid van cognitieve taken van mensen (dit zijn hersenactiviteiten zoals denken, besluiten, rekenen, logisch redeneren, concentreren etc.), stijgt gemiddeld met 14% na het drinken van een glas water. Verder lezen: zie bericht op nu.nl. Sta op en pak een glas water.
Eten Je brein heeft gezonde voeding nodig. Neem geen grote maaltijd tijdens het werken, daar wordt je sloom van. Neem liever een kleine maaltijd of wat vers fruit.
Wandelen Doe een korte wandeling in een groene omgeving. Niet enkel goed voor de concentratie, maar helpt ook om stress te verdrijven. Is het groen ver weg van je werkplek, maak er dan een wandel lunch pauze van. Lukt dat echt niet: zelfs maar gewoon naar een foto van een natuurlandschap kijken of door het raam turen, kan al een remedie zijn tegen mentale vermoeidheid.
7 minutes vacation Korte geleide meditatie met muziek van Kelly Howell. Geeft rust èn energie. Echt een vakantie in 7 minuten. Met koptelefoon beluisteren.
Power nap In plaats van koffie. Voor een snelle herstart en een nieuwe dosis alertheid is 10-20 minuten genoeg. Volgens dokter Sara Mednick kun je ook nog uitrekenen hoe laat je het best aan je middagdutje kunt beginnen. Op haar Nap Wheel kun je de wijzer van de klok slepen naar het tijdstip waarop je wakker wordt. Met de powernap stimuleer je bovendien een deel van je hersenen dat je helpt met creatief denken.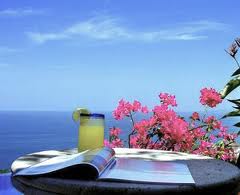 Apps om je te helpen: Intermediar heeft 5 apps op een rijtje gezet die je helpen gezond te blijven op de werkvloer En echt: daarna kan je gewoon weer verder werken in een flow. Sterker nog: nog beter. Want je bent zo opgefrist dan je weer nieuwe ideeën hebt of ineens een oplossing voor dat lastige probleem. Of je kunt makkelijk relativeren: een goede remedie tegen perfectionisme. En dan is je klus af en kan je stoppen. En weer iets anders leuks starten.
---
Ben je op zoek naar een ritme dat helpt voor je flow en zorgt dat je niet uitgeput raakt? Dan raad ik je de pomodore methode aan. Een mooi uitleg vind je op:  De Pomodoro techniek: Urenlange concentratie Probeer deze tips eens. Want anders heb je aan het eind van de dag hoofdpijn, of je raakt evengoed uit je concentratie . En dat is dan zo jammer van de mooie flow. Want het is natuurlijk wel de bedoeling dat je ook geniet van die flow en de resultaten van je harde werk. Dus toch even wat drinken. Naar buiten. De tijd nemen om te eten. In de verte kijken… En: een flow is geen toeval. Lees mijn artikel (link) maar eens. Als je weer in een flow aan het werk bent dan weet je nu: je hebt er zelf voor gezorgd. En je kan het ook weer terug laten komen. Ik ben benieuwd naar je ervaringen!

Deprecated: Function get_magic_quotes_gpc() is deprecated in /customers/c/f/b/pronkprofessionalorganizer.nl/httpd.www/wp-includes/formatting.php on line 4381 Deprecated: Function get_magic_quotes_gpc() is deprecated in /customers/c/f/b/pronkprofessionalorganizer.nl/httpd.www/wp-includes/formatting.php on line 4381 Deprecated: Function get_magic_quotes_gpc() is deprecated in /customers/c/f/b/pronkprofessionalorganizer.nl/httpd.www/wp-includes/formatting.php on line 4381 Notice: compact(): Undefined variable: limits in /customers/c/f/b/pronkprofessionalorganizer.nl/httpd.www/wp-includes/class-wp-comment-query.php on line 853 Notice: compact(): Undefined variable: groupby in /customers/c/f/b/pronkprofessionalorganizer.nl/httpd.www/wp-includes/class-wp-comment-query.php on line 853 Deprecated: Function get_magic_quotes_gpc() is deprecated in /customers/c/f/b/pronkprofessionalorganizer.nl/httpd.www/wp-includes/formatting.php on line 2442