Deprecated: Function get_magic_quotes_gpc() is deprecated in /customers/c/f/b/pronkprofessionalorganizer.nl/httpd.www/wp-includes/formatting.php on line 4381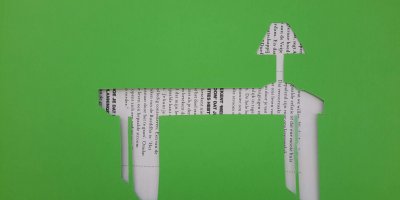 werk je thuis? | zo scheid je werk en privé
Steeds meer mensen werken vanuit huis. Freelancers, ondernemers met een eigen bedrijf en ook mensen met een vaste baan krijgen steeds meer vrijheid van hun werkgevers. Dit zou namelijk de productiviteit verbeteren, en doordat werknemers zo geen reistijd hebben, kan het ook zorgen voor een grotere efficiëntie. Toch is het niet voor iedereen weggelegd. Zo missen veel mensen het dagelijkse contact met hun collega's en zorgt het huishouden bij sommigen voor afleiding en minder concentratie. Hoe je dat kan oplossen? Dat laat ik graag zien in dit artikel.
Plannen, plannen, plannen
Een essentiële regel voor elke thuiswerker is dat je alles goed plant. Je hebt geen manager of baas die deadlines voor je opstelt, en daarom moet je dat zelf doen. Werk op vaste tijden en maak zowel een week als een dagplanning. Door voor jezelf dagelijks doelen te stellen, zal je aan het einde van de dag ook echt het gevoel hebben dat je klaar bent met je werk. Probeer losse eindjes altijd af te ronden, zodat je daar in je vrije tijd niet mee in je hoofd blijft zitten.
Plan ook je privéleven goed in. Natuurlijk is het fijn om ruimte over te houden voor spontane activiteiten, maar door duidelijk voor jezelf aan te geven wanneer je wel en niet aan het werk bent, kan je veel meer genieten van je vrije tijd.
Sluit je af
Als je aan de keukentafel werkt, is de kans groot dat je je gaat storen aan de vuile vaat. Probeer daarom een werkruimte te creëren die je echt alleen daarvoor gebruikt. Zorg dat je je daar fijn voelt, met voldoende inspiratie en comfort, en ga op zoek naar opruimtips om een georganiseerde ruimte te creëren. Je hebt het helemaal zelf voor het zeggen, dus maak er iets bijzonders van! Ook privételefoontjes kan je beter niet opnemen terwijl je aan het werk bent, en andersom geldt hetzelfde. Als je je in je werkkamer bezig gaat houden met persoonlijke zaken, gaan dingen door elkaar lopen.
Voldoende sociaal contact
Op kantoor ben je omringd door collega's en heb je 's avonds vaak minder behoefte aan sociale contacten. Als je de hele dag alleen hebt gezeten, is dat echter anders. Werk je voor verschillende opdrachtgevers? Beperk het contact niet tot mailverkeer, maar bel ze ook eens op – dit doet niet alleen jezelf goed, het verbetert ook jullie werkrelatie. Zorg ervoor dat je voor of na werktijden je ei kwijt kan bij vrienden en familie. Je hebt de positieve energie die je daarvan krijgt nodig om qua werk goed te functioneren.
Profiteer van je flexibiliteit
Het grootste voordeel van thuis werken is dat je je leven op een flexibele manier kan indelen. Door hier slim gebruik van te maken, zal je zien dat je veel meer kunt doen in een dag. Je kunt bijvoorbeeld gemakkelijk een uurtje eerder opstaan, als dat betekent dat je daardoor je zoon naar voetbal kunt brengen. Maak tijd vrij om op vakantie te gaan door een week lang elke dag iets langer door te werken. Hoewel het misschien een ideale oplossing lijkt om je werk mee te nemen op vakantie, zal dat je werk én je vakantie weinig goeds doen.

Deprecated: Function get_magic_quotes_gpc() is deprecated in /customers/c/f/b/pronkprofessionalorganizer.nl/httpd.www/wp-includes/formatting.php on line 4381 Deprecated: Function get_magic_quotes_gpc() is deprecated in /customers/c/f/b/pronkprofessionalorganizer.nl/httpd.www/wp-includes/formatting.php on line 4381 Deprecated: Function get_magic_quotes_gpc() is deprecated in /customers/c/f/b/pronkprofessionalorganizer.nl/httpd.www/wp-includes/formatting.php on line 4381 Notice: compact(): Undefined variable: limits in /customers/c/f/b/pronkprofessionalorganizer.nl/httpd.www/wp-includes/class-wp-comment-query.php on line 853 Notice: compact(): Undefined variable: groupby in /customers/c/f/b/pronkprofessionalorganizer.nl/httpd.www/wp-includes/class-wp-comment-query.php on line 853 Notice: compact(): Undefined variable: limits in /customers/c/f/b/pronkprofessionalorganizer.nl/httpd.www/wp-includes/class-wp-comment-query.php on line 853 Notice: compact(): Undefined variable: groupby in /customers/c/f/b/pronkprofessionalorganizer.nl/httpd.www/wp-includes/class-wp-comment-query.php on line 853 Deprecated: Function get_magic_quotes_gpc() is deprecated in /customers/c/f/b/pronkprofessionalorganizer.nl/httpd.www/wp-includes/formatting.php on line 2442